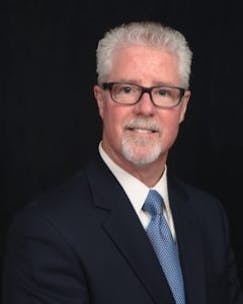 Tim Dean | Founder
Beginning his Real Estate career in the Greater Seattle Area in 1999, Tim has a team of brokers and staff that he has built around him and is confident he can provide you the very best Real Estate Service available.  Based in the Central Puget Sound Region, Tim has a proven track record of client success. He's passionate about real estate and aims to share that passion with his clients by delivering an experience that they'll love. Tim is up-to-date with the latest changes and developments in the market and draws upon his years of experience to help his clients achieve their goals.
"With my years of experience, the support that is built around me and our focus on Customer Experience, I am confident that I can provide you the very best Real Estate Service available."
---

Jason Lincoln | Co – Founder
Jason Lincoln, found a career in real estate over the past 10 years and has grown to love helping people live in their dream home. He has been working the greater Puget Sound market over the past few years. Jason continues to find ways to support people with his knowledge of the market and market trends.
"Passion comes from loving what you do and doing what you love".
---

Guriqbal Singh | Co – Founder
Guriqbal (Guru), who was born and raised in India, is multicultural and deeply involved in his community. He has resided in the Puget Sound Region since 2008 along with his parents, wife and son. Guru has an operations background; with more than nine years as an operations manager in the retail sector overseeing businesses that exceed six million dollars in sales. Using his experience and education in business management, sales and marketing, he has built a thriving real estate business with a commitment to serving his clients in extraordinary ways. Honesty, Integrity, Commitment and Dedication are the pillars on which his real estate business rests.
---

Lars Moberg | Associate
After serving four years in the Navy, I'm now serving our local communities as a firefighter and as your new real estate agent. I've been in the Puget Sound area now for 4 years, currently living on Camano Island we're my fiancé and I are raising our first born son Tanner. We love to explore what the PNW has to offer and love engaging with local communities.
Whether your buying or selling, we would love to help you and your family find the right community for you.
---
Monica Lentz | Associate
Monica Lentz entered into the world of Real Estate with a passion for helping people in her community find their perfect dream home. "I have spent my whole life living in the beautiful state of Washington.  Family is the most important thing to me, along with my love of the Sunday Family dinners, board games, and theater."  She currently lives in Arlington with her husband and two youngest children.  Whether you're looking to sell or buy your first home, upgrading or down grading she is here to help.
---
Mike Jorve | Associate
Having spent 36 years as a roofing estimator throughout the greater Puget Sound area, my knowledge of communities and neighborhoods in the region is strong.
I believe in engaging in community service and have devoted 15 years as a volunteer Fire Fighter/EMT in my hometown of Snohomish.  Being able to serve people with compassion, honesty and integrity is very important to me.  We have raised our two sons in Snohomish and understand the needs and wants of families and individuals who are seeking the perfect place to call home.
Along with my wife Linda who assists me, we look forward to meeting you and help you achieve your real estate goals and dreams!